Keynote Speakers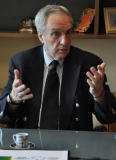 Prof. Luiz Moutinho
Visiting Fellow and Professor of Marketing, Suffolk Business School, University of Suffolk, England.
Visiting Professor of Marketing, The Marketing School, Portugal.
Adjunct Professor, GSB, FBE, University of the South Pacific, Suva, Fiji.
Title:
Public Service, Economic Management and Sustainable Development
Abstract:
The presentation starts by addressing the issues of Ecological Economy and Ecological Civilisation. An analytical discussion on colour-coded economies follows. Low-carbon strategy and green living are topics covered next. Other themes dissected include sustainable entrepreneurship, fair trade and ESG. Other important issues are discussed like, public value, crisis, and risk management. The information economy and intelligent information management are also advanced, like the need for an innovation culture. The urban future and smart cities are presented next . The next part of the presentation explores social management systems, the Metaverse and the social ecosystem are dissected . Finally , the areas of human augmentation , Chat GPT and software development are also analysed.
Biography:

In 2020 he was elected as the member of The Academia Europaea. In 2017 he received a degree of Prof. Honoris Causa from the Univ. of Tourism and Management Skopje, North Macedonia.
During 2015 - 2017 he was professor of BioMarketing and Futures Research at the DCU Business School, Dublin City University, Ireland. This was the first Chair in the world on both domains - BioMarketing and Futures Research. Previously, and for 20 years, he had been appointed as the Foundation Chair of Marketing at the Adam Smith Business School, University of Glasgow, Scotland.
Professor Moutinho completed his PhD at the University of Sheffield in 1982. He has been a Full Professor for 34 years and has held Visiting Professorship positions at numerous universities worldwide. He is the Founding Editor-in-Chief of the Journal of Modelling in Management (JM2) and Co-editor-in-Chief of the Innovative Marketing Journal.
His main areas of research interest encompass marketing, management and tourism futurecast, artificial intelligence, biometrics and neuroscience in marketing, evolutionary algorithms, human-computer interaction, the use of artificial neural networks in marketing, modelling processes of consumer behaviour, futures research.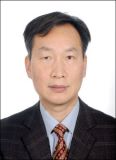 Prof. Zhikai Wang
Zhejiang University, China
Biography:
DR. Zhikai Wang, is a Professor of Economics and Ph.D. Supervisor, at Zhejiang University, Hangzhou, China. In 1993 he became a civil servant and working for Jiangsu provincial government at the Development & Reform Commission, in Nanjing, for 10 years. In later 2002 he moved to the Zhejiang University. DR Wang now serves as the Deputy Director of the Centre for Research of Private Economy (CRPE), Zhejiang University; he is also the Head of Department of Public Finance, School of Economics, at ZJU. DR. Wang has published more than 100 pieces of articles in academic journals and 7 books, his publications include: The Singapore Economic Review, Special Issue on China Fiscal Policy, Vol.63, Number 4 (Guest Editors with Jinchuan Shi), World Scientific Press (2018); China Private Economic Development Report 1978-2017 (Editors, with Jinchuan Shi and Zibin Zhang) (in Chinese), Beijing: Economic Science Press(2018); Rebalancing China's Economy for Long Term Growth (in Chinese), Shanghai: Fudan Univ. Press (2016); Private Sector Development and Urbanization in China (in English), New York: Palgrave & Macmillan (2015); and etc.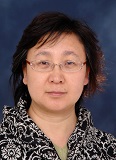 Assoc. Prof. Lijuan Xu
Beijing Jiaotong University, China

Biography:
DR. Xu Lijuan is an associate Professor of managerial economics at Beijing Jiaotong University, Beijing, China. She interests in areas of industrial economics and business management. DR. Xu has published more than 80 pieces of articles in academic journals and 3 books, including: Ideas marketing, forest of my own and Knowledge management(translator); and etc.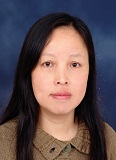 Assoc. Prof. Jing Liu
Beijing Jiaotong University, China
Biography:
Updating...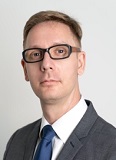 Assoc. Prof. Christian Kahl
Beijing Jiaotong University, China
Biography:

Over the last 10 years, I have researched young adult education development in relation to employability skills, HRM and cross-cultural management. I published various conference papers, journal articles, book chapters, and one book.